Sherrill Wark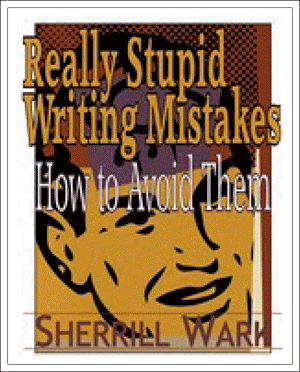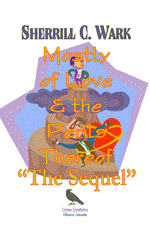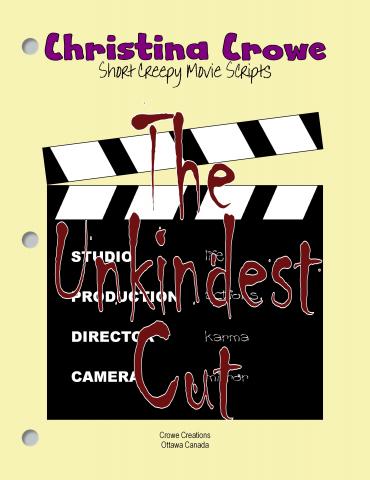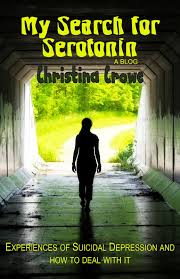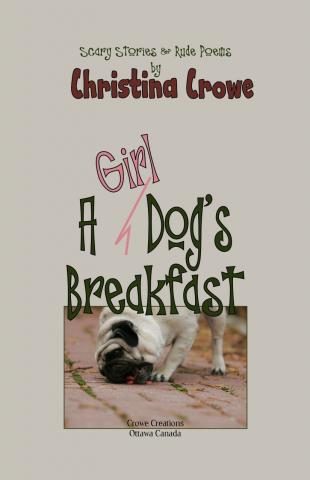 An irreverent & humorous look at the mistakes we all make when we're writing. and how we can avoid them.

This is an inspirational book that will stimulate you to write that book or movie or story you always wanted to write. No more excuses!

Editor and nerdette, Sherrill Wark, shows you how to keep your Muse happy and productive, gives you hints  on how to say no to distractions, and explains how you can dig deep into your soul for characterization.
More of the sometimes funny but always angsty poetry of Sherrill C Wark. In this "The Sequel" to the 1980 "mostly of love and the perils thereof," Ms Wark repeats some of her earlier poems and adds a few ruth*-ridden new ones.

*ruth: mercy; pity; tenderness; sorrow for the misery of another; sorrowful or tender regret. (Mainly poet.) — Annandale's English Dictionary, 1957 ed.


Writing as Christina Crowe
A collection of dark short stories and short light poems written as catharses. Christina's abusive ex has not been treated kindly. She claims you'll never spot him, so suggests you not bother trying. "Although," she adds with a sly grin. "Any character with blue eyes is suspect."
Laughs and scares abound in nine 10-minute short scripts.
Follow Christina Crowe's blog through 2 years of trials with various non-medical solutions to her suicidal seasonal depression and final success at keeping out of The Pit of despair.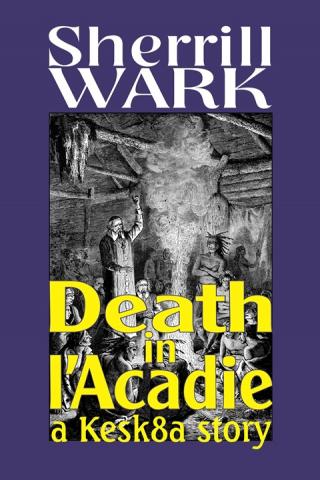 "Some of [the Newcomers] had taken up the lonely life of trapping because they couldn't stand the lonely life of civilization. Some of them were running from women, from the fathers of women, from lawmen, or from each other. On the rough side, all of them were at least a little bit crazy whether they had started out that way or not."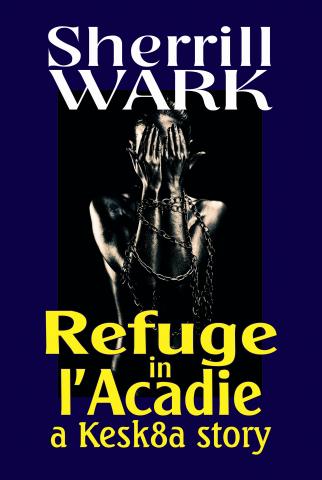 1694 Port Royal. Ordinary life is disrupted when a beautiful dark-skinned stranger floats in from the Big Bay in a dug-out. She is followed by three self-called slave hunters from Acadia's enemy, New England.
The village drunk knows one of these "slave hunters" all too well: the man kidnapped his little sister years earlier, abandoning her at the docks of Boston Harbor.
Keskoua, her love-smitten brother, the mysterious stranger, a man with suspicious motives, and the drunk band together to plan a sea voyage on a cursed ship to find the drunk's sister and rescue the stranger's daughter from slavery.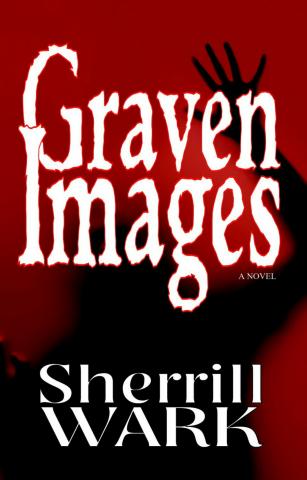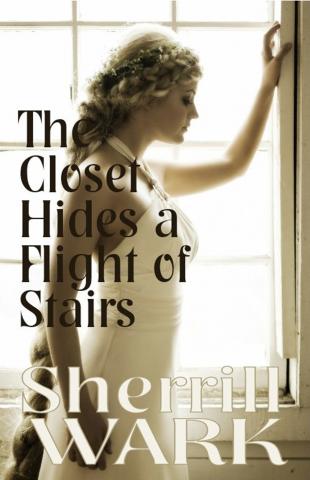 Good Old Walt Disney.
♪ "Fairy Tales can come true. It can happen to you, if …" ♪

Sherrill Wark's 3rd book of poetry, The Closet Hides a Flight of Stairs, is a tiny chapbook about wolves and lions and bears and Goldilocks and especially, Rapunzel's incarceration in what every inner child believes was some kind of prison — perhaps even a nuthouse — but wasn't.
And yes, of course it's about love. And freedom, too. Freedom to be whoever you want to be — whoever you already are.
"… an iridescent red substance all over it and wide white ribbons burgeoned stiffly out of the top of it, blossoming gracefully over the vamp and heel. A thick ivory-colored wand protruded sharply, at a jaunty angle, from the center of the boot,
beside a smaller, keener stalk."

Graven Images is a true page turner right from the start. In Shaw Falls people are disappearing and some are unraveling. After the first body is found, intrigue takes a leap as the town coroner, Lou Meakin, is unable to find a cause of death. As the bodies continue piling up, the only link to be found is the old cottage with the beautiful wood carvings inside. Rachel Graye and Andrew Coleman must set aside their differences to see if the unseen evil can be stopped and if any of the townspeople can be saved.—Catina Noble, author of Vacancy at the Food Court & Other Short Stories.